Watts Happening In Energy
Crunching the Numbers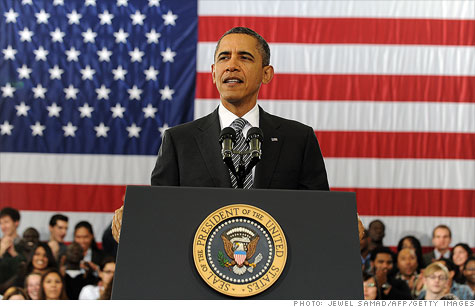 Jewel Samad AFP/Getty Images

The big news this week surrounds President Obama's proposed budget and the implications for the energy industry. The President's budget request, again, calls for tax benefits to oil and gas producers to be repealed, the result would be approximately $40 billion in tax revenue through 2012. These repeals are no surprise following January's State of the Union Address, and considering Exxon and BP's combined annual profit is more than $65 billion. The budget also calls for increases in funding to the renewable energy sector, as well as to various nuclear projects ranging from power to weapons. The Wall Street Journal and The New York Times have provided a nice overview of the proposed budget.
The Fierce Winds of Change
As the debate on federal incentives for energy (specifically production tax credits - PTC) continues, several major players have stepped onto the scene in support of extending the PTC for wind power providers. Starbucks, Yahoo!, Nike, Campbell's and Levi, among others, have expressed their support to congress for the policy, according to Forbes. This support opposes the republican and tea party views and comes at a critical time as Congress is currently debating the continuation of the PTC.
Let Freedom Ring!
Piggy backing off of next Monday's holiday and the hopes of a stable energy future, this past week saw a high volume of discussion about America's energy independence. Bloomberg recapped the progress the U.S. has made, highlighting the rise in domestic oil output and the increase in natural gas production; while CIT (a middle market and small business lender) released the results of their 2012 U.S. Energy Sector Outlook, a survey that found that 70 percent of middle market energy executives believe U.S. energy independence is possible in the next 15 years.
This past week's Happening timeline of energy news:
That's Watts Happening in Energy this week… plug in next week for even more illumination.